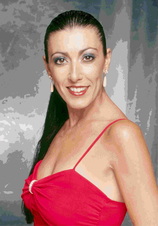 Nelia Lawton
30 Years of Ballroom Dance Experience

Dancer

Instructor

Choreographer

Producer







NOW ALSO IN NY CITY AND MIAMI FLORIDA



---
BIOGRAPHY
Nelia Lawton came to Rhode Island at the age of nine and started her performing career
shortly after that. Originally from the Azores, she discovered as a child her love for the stage,
dancing in tap jazz and ballet school recitals beginning in 1975.
Nelia shifted over to Ballroom dancing in 1985 teaching at a popular school in Pawtucket,
Rhode Island and settled in the scenic town of Barrington, Rhode Island with her two sons.
She expanded to downtown Providence in 2000 where she founded The Providence Theatrical Ballroom & Jazz Project, Rhode Islands first Production Company to include ballroom dancing, which also includes dance classes for instruction from beginner to Professional. Nelia has studied under notable masters such as Latin champions Tony Meredith and Melanie LaPatin and Ballroom champions Eddy Simon in New York City, adding to her Ballroom her studies in Jazz and tap with artistic director and choreographer of the Jump Rhythm and Jazz Project from Chicago, Billy Siegenfeld and his partner, assisting director Jeanie Hill in New York, has created a special relationship with her dancing and the music. Nelia also studies Ballet, her favorite coach in Ballet is Carol Roux in New York. Her studies continue at the Broadway Dance Center in New York City, her classes there include Theater and Choreography also Hip Hop and Funk for a great workout!, she says.
Nelia Lawton | 401.245.1119 |
dancenelia@aol.com